Wranglers, Security, and Varmint Chasers
**************************************************

Our ranch and its inhabitants are supervised and
protected by our indispensible dogs.
We have raised Belgian Tervuren and Groenendahl
Shepherds for almost 30 years.
We have had other breeds, and did enjoy them,
but have found that the Belgians truly are the best ranch
dogs for our particular circumstances.
We had also raised Anatolian Shepherds for several years
but have since placed all but our original
female into new homes.
Of course, no ranch is complete without its resident
*mutt*! We are proudly owned by *Bubbles*,
a Belgian Tervuren, Aussie, and Welsh Corgi mix.
Our Belgians are bred approximately every two years
and puppies are available occasionally.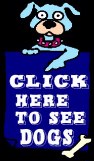 Check out our Check out our
Puppies! Newest Puppies!